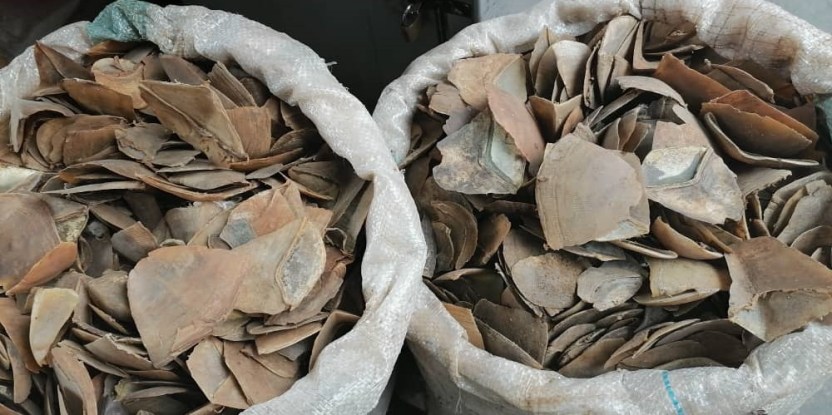 Seized pangolin scales in Nigeria. Photo credit: © Charles A. Emogor
World Pangolin Day has been celebrated on the 19th of February 2022.
Although pangolins are protected by international laws under the Convention on International Trade in Endangered Species of Wild Flora and Fauna (CITES), estimates indicate that more than a million pangolins have been illegally trafficked worldwide since 2013.
A dietary delicacy in some countries in Africa and Asia, the pangolin is also prized for its scales, which are used in folk and traditional remedies to treat various ailments.
WILDMEAT researchers have been involved in several research projects, resulting in three new papers on pangolin use and trade, two of which were published on World Pangolin Day. Further details, and links to the research papers, can be found here.